This blog post was authored by John W. Root of Mt. Baker Research.
During 2009 Mount Baker Research introduced transfer standards and procedures for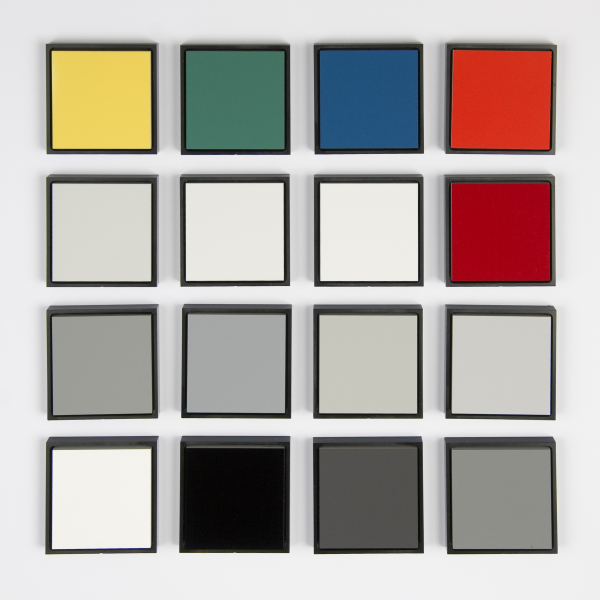 diagnosing instrument errors. Parts A and B of the Diagnostic Tile Set each contain 16 2 x 2 inch ceramic color standards. Part A supports instrument testing and the assessment of inter-instrument agreement in a multi-instrument environment. Part B enables licensed users of part A and CyberChrome's OnColor Profiler® software to upgrade to profiling.
The part A standards were selected to meet the following criteria: (1) Span the complete photometric range. (2) Span the widest possible high-chroma gamut in CIELAB color space. (3) Include only high quality standards with minimal translucency.
List of Supported Tests
1. Instrument Validation. For this test the part A standards must be pre-calibrated in the geometries of interest. (Three geometries are supported.) After the user measures spectral reflectance factors ("SRF") with the test instrument, statistical data analysis is used to diagnose its performance and compare it to a reference instrument.
2. Absolute Accuracy. To characterize the absolute spectrophotometric accuracy, the SRF data from the validation test may be compared with data measured at NRC for similar transfer standards. At present this test is supported for the (0°/45°) and (45°/0°) geometries.
3. Inter-laboratory Agreement. The agreement test is performed when the white calibration tile supplied with the test instrument is traceable to a standards laboratory other than NRC or NIST. This extension of the validation test measures differences in the photometric scales between the laboratories on which traceability is based. Based on the results of recent beta tests, this systematic error may significantly exceed the statistical uncertainty of the SRF measurements.
4. Instrument Revalidation. Repeating the validation test provides a basis for tracking instrument performance and for checking the user's methods for storage and maintenance of the transfer standards.
5. White Calibration Tile. If the white calibration tile supplied with the test instrument is translucent, significant measurement errors may result. Provided that LAV and VSAV sample ports are available, the part A set may be used to diagnose this problem.
6. Translucency Sensitivity. The part A set may be used to measure the sensitivity of the test instrument to SRF errors that result from lateral diffusion. This test requires the use of LAV and VSAV sample ports. For more details on translucency, refer to the blog "Color Measurement Accuracy: Translucent Materials"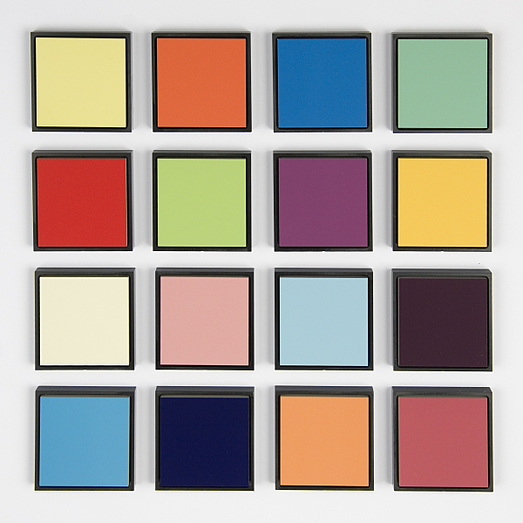 7. OnColor Profiler®. Profiling improves inter-instrument agreement in a multi-instrument environment. This may be accomplished using the combined parts A and B standards together with CyberChrome's OnColor Profiler software. Part B of the tile set adds 16 more chromatic colors to better map the color gamut. For more information on the benefits profiling offers, read the white paper on this topic.
The author of this article is John W. Root Ph.D. of Mt. Baker Research who can be reached via email at jackroot@mtbakerresearch.com.